I AM LUCKY FREQUENCY
Feeling unlucky at everything you do?
Can't seem to shake it?
Hit a bad strike?
Low in CASH?
YES!! YES!!! I KNOW
AND TOTALLY UNDERSTAND YOU!!! OMG!!! IT'S NOT FUN AT ALL!!!!
I BEEN THERE MANY TIMES MYSELF!! IT REALLY SUCKS!!!!
WHAT HAPPENS IS THAT SOMETIMES OUR FREQUENCY GETS OUT OF BALANCE CAUSING US TO ATTRACT ALL THE STUFF WE DON'T DESIRE.
THE GOOD NEWS IS WE HAVE THE POWER TO SHIFT IT BACK, TO THE GOOD LUCK FREQUENCY.
THIS IS MY PERSONAL PROGRAM I USE IT WHEN I AM IN THAT UNLUCKY STRIKE, I USE THIS AND GETS ME BACK TO BUSINESS, 😀
I DECIDED TO SHARE THIS WITH YOU, FOR JUST A VERY AFFORDABLE SMALL ENERGY EXCHANGE, SO ANYONE CAN GET IT AND HAVE IT, AND SHIFT THE ENERGY LIKE I DO. 😀
🍀 🍀 🍀
WOULD YOU LIKE TO SHIFT THAT YUKI FEELING?
🍀 🍀 🍀
IT'S YOUR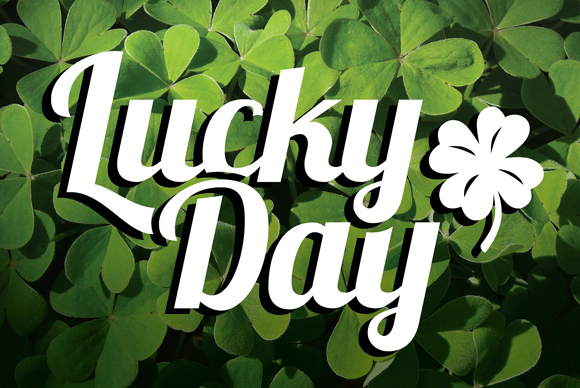 FOR ONLY ONE TIME PAYMENT
OF $27.00
You will get
☘️2X mp3 to listen when you doing the activation
☘️A special magical symbol to embed in your subconscious
to shift you to good luck
☘️A video, explaining step by step how to activate the frequency in you.
This Program will help you get OUT of the runt!!!!

What are you waiting for?
COM'ON!!!
LETS SHIFT YOU INTO A LUCKY FREQUENCY NOW!!!
☘️ONLY ONE PAYMENT OF $27☘️
👇👇👇👇👇👇